Status Valentine tiếng Anh hay, ý nghĩa sẽ giúp bạn gửi lời yêu thương tới một nửa của bạn trong ngày 14/2. Những status Valentine này bạn có thể đăng lên Facebook rồi tag tài khoản người yêu, hay viết lời chúc Valentine trong thiệp quà để gửi cho đối phương. Status Valentine cũng dành cho nhiều đối tượng khác nhau, từ bạn gái tới vợ. Và bạn có thể lựa chọn những dòng stastus Valentine tiếng Anh phù hợp. Dưới đây là một số status Valentine tiếng Anh để bạn lựa chọn.
Status Valentine tiếng Anh hay nhất
Some things are meant to be… just like you and me. Happy Valentines Day.
I love the way u are, love when u call me honey, wish I could be in your arms all the time, but mostly I want to be with u forever cause you're my everything.
I love you and are with you always ! I want to be by your side forever . You make my world brighter . Always yours now and forever.
Say's when I first ever told you I love you I meant it with all my heart when I told you I would love you forever I meant it with every beat and still do today! Happy Valentine My Love.
I loved you from the day I met you, there was like a connection between us and I think it will always be there no matter what happens, I Love You & I Always Will.
Lets always hold hands & sneak kisses. Lets always laugh together, cry together & be there for each other. Lets always love each other like we do today!
I love being in your arms. I love being next to you. I love just randomly walking around with you, even if there is no destination. I love everything about you.
There's no one else for me. Nothing or anyone else could ever make me change my mind about you. I love you and I always will. Forever and always. Happy Valentines Day
No matter what they say, you will always be mine, you'll always be my baby, and I will always love you. And no one can change that.
You first love made your heart beat in a way it never did before, but your last will make yours beat in such a way you'll never want it to stop.. Happy Valentine's Day
When you love someone, no matter how much they hurt you, no matter how many promises they break, no matter how many times they fail, you will always love them.
No matter what… you're always mine, no matter what… I'll always love you. Through the fights, broken hearts, no matter what, you're always mine!!
Love me now or love me never, but if you love me, love me forever. I loved you once; love you still. I always have and always will.
We may not be together but you still hold a piece of my heart. If you need a shoulder, a friend or just someone to love you, my door is always open to you.
I love you more than you
WILL ever know.
ALWAYS and forever.
LOVE has no ending.
YOU have my heart.
FOREVER!
now read capital words from the top to bottom!
I hate my heart because it exists inside me but beats only for you.
Follow love and it will flee… flee love and it will follow. Happy Valentines Day.
There is only one happiness in life…. to love and to be loved.
Feels that Love is just a word until someone comes along and gives it meaning.
If you truly love someone then every day is Valentine's Day.
Roses are red, violets are thorny, when I look at you, I get really horny! Happy Valentines Day.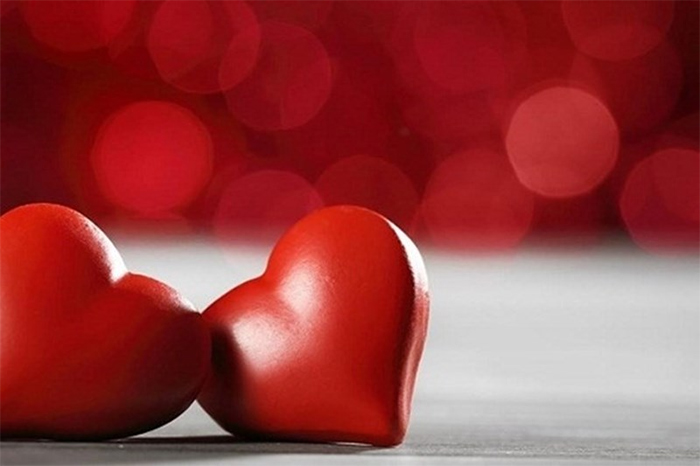 Status Valentine tiếng Anh cho chồng
The richest love is that which submits to the arbitration of time. Happy Valentine's Day.
A hundred hearts would be too few To carry all my love for you. Happy Valentine's Day.
Valentine hearts beat more passionately than everyday heart.
Love is composed of a single soul inhabiting two bodies. Happy Valentine Day.
If love is great, and there are no greater things, then what I feel for you must be the greatest.
Within you, I lose myself. Without you, I find myself wanting to be lost again. Happy Valentine Day.
For you see, each day I love you more Today more than yesterday and less than tomorrow.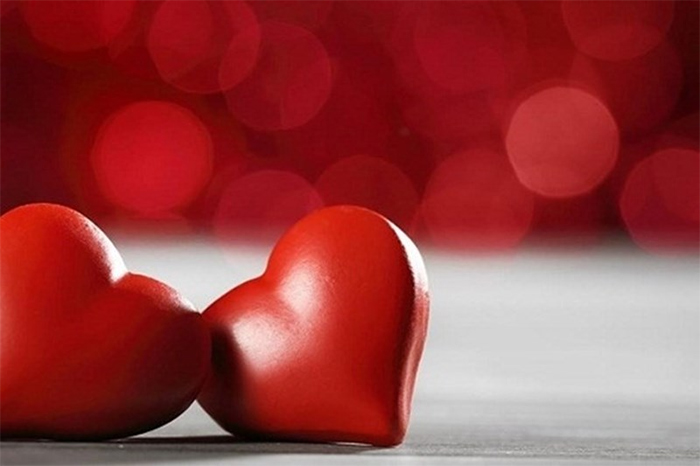 Mẫu status Valentine cho vợ và bạn gái
A kiss is something you cannot give without taking and can not take without giving. Happy Valentine Day.
The only guy that will ever be good enough for yours the one who thinks he does not deserve you.
Love….. A temporary insanity curable by marriage….Love You. Happy Valentine Day
The way to love anything is to realize that it might be lost. Happy Valentine Day
Love is not just looking at each other…. it is looking in the same direction.
February 14th is a busy day for me, So many cards to open, I think i will have to take the day off.
A real man makes everyday feel like valentine's day.
Happy Valentines Day to all my friends. This is the day to recognize the love that we should all be showing all year long.
Hope everyone has a special Valentine's Day, filled with love, laughter, caring and sharing.
Love is missing someone whenever you're apart, but somehow feeling warm inside because you're close in heart.
Xem thêm: